Company
Wuerth Consulting Engineers is a fully independent company with a large performance list in designing & supervising industrial & power plants. We have the experience and capacity to realise large construction projects.
We are specialists in designing silos, circular stores and storage buildings and we are convinced, that our involvement, know how and expertise will help you to cut your project costs substantially.
Our professional and dynamic team is small enough to be flexible and adjust the client's specific needs, but large enough to meet your complex requirements.
In this respect we would appreciate it, if you would consider Wuerth Consulting Engineers for your next project!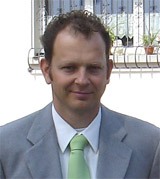 Martin Wuerth
We are proud of our economic solutions without compromising safety or quality since more than 10 years!